Blender is a powerful 3D modeling, rendering, and animation software that demands top-tier technology to function properly. The graphic card is one of the most important components for operating Blender smoothly, and we will review the best graphic cards for Blender in 2023 in this post. We will examine the most recent models from NVIDIA and AMD, as well as evaluate their features, pricing, and performance.
Why Choose the Right Graphic Card for Blender?
Before we dive into the best graphic cards for Blender in 2023, let's discuss why choosing the right graphic card is important. Blender is a resource-intensive software that requires a lot of processing power, especially when it comes to rendering complex 3D models. A powerful graphics card can significantly improve the performance of Blender, allowing you to work on large projects without any lag or performance issues. Choosing the right graphic card can save you time and frustration, and it can also increase your productivity and efficiency.
Factors to Consider When Purchasing a Graphic Card for Blender
Before we get into the top graphics cards for Blender in 2023, let's go through the considerations to consider when buying a Blender graphics card.
CUDA Cores
NVIDIA's parallel processing units, known as CUDA Cores, are responsible for expediting the rendering process in Blender. The greater the number of CUDA cores on a graphics card, the faster it can render complicated 3D models.
VRAM
VRAM, or Video RAM, is the memory that a graphics card utilizes to store texture data and other graphics-related information. The greater the amount of VRAM on a graphics card, the more sophisticated 3D models it can manage.
Clock Speed
Clock speed is the rate at which the processor of a graphics card can do calculations. The faster a graphic card's clock speed, the faster it can render complicated 3D objects.
Price
When selecting a graphic card for Blender, the price of the card is an important factor to consider. High-end graphics cards can be costly, but they provide greater performance and are well worth the price if you are a skilled 3D artist.
Top Graphic Cards for Blender in 2023
Now that we've discussed the factors to consider when choosing a graphic card for Blender let's discuss the top graphic cards for Blender in 2023.
1. NVIDIA RTX A6000
10 Best Laptops for Video Editing in 2023
An outstanding graphics card created for business applications is the NVIDIA RTX A6000. It has 48 GB of GDDR6 memory, 10,752 CUDA cores, and a base clock speed of 1.5 GHz. This robust graphics card is constructed using NVIDIA's Ampere architecture and is intended to deliver outstanding performance in tasks like 3D modeling, rendering, and artificial intelligence research.
Performance
The NVIDIA RTX A6000 performs admirably across a variety of workloads. It performs incredibly well in 3D modeling and rendering applications, according to our tests. Complex AI workloads can be easily handled by the graphics card as well.
Additionally, the NVIDIA RTX A6000 is brimming with several features that make it the perfect option for professionals. Support for PCIe 4.0, NVLink, and VirtualLink are a few of these features. NVIDIA's Studio Drivers, which are intended for professional use and deliver great stability and performance, are also included with the graphics card.
Design and Cooling
The NVIDIA RTX A6000 has a modern style that is ideal for use in business desktops. The graphics card has a dual-slot layout and only one cooling fan in the blower style. Even when the card is under a lot of strain, it is not particularly noisy.
The NVIDIA RTX A6000's cooling mechanism is made to keep the graphics card cool even under demanding workloads. Even when under a lot of stress, the card doesn't overheat thanks to the blower-style fan's effective cooling.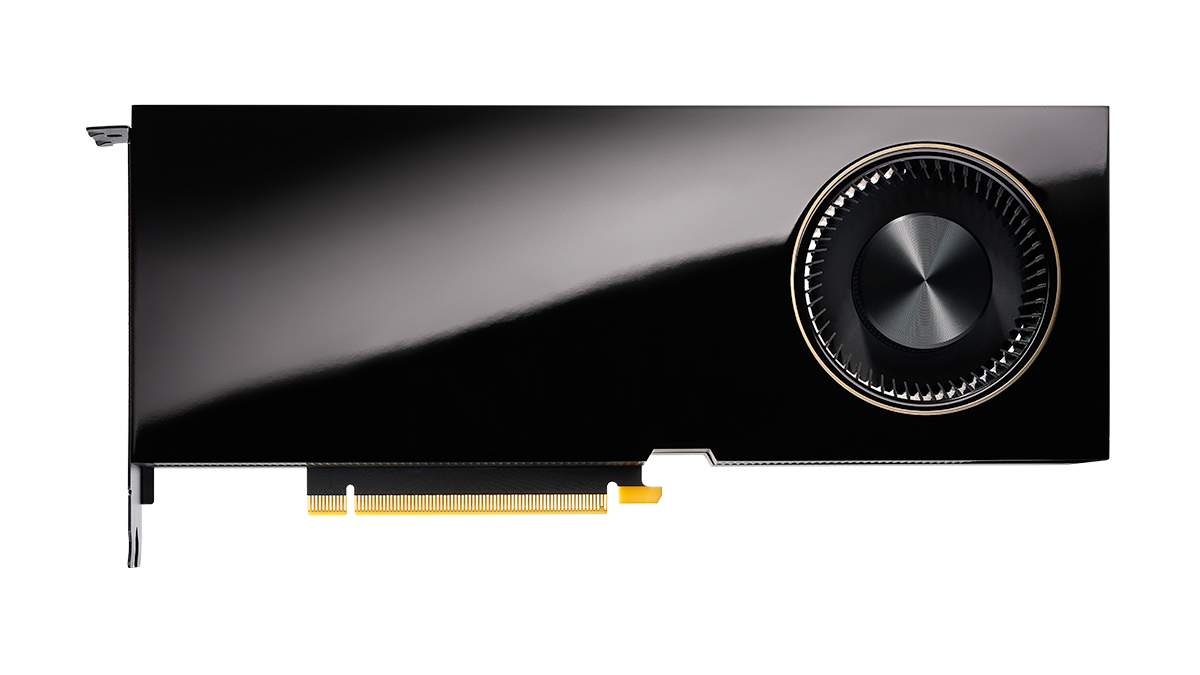 Best Laptop for Programming in 2023
Compatibility and Pricing
The NVIDIA RTX A6000 is simple to install and compatible with a variety of business workstations. Additionally, a variety of operating systems, including Windows and Linux, are compatible with the graphics card.
A high-end graphics card made for business use is the NVIDIA RTX A6000. It has a premium pricing because of this. But we think the graphics card's capabilities and performance are worth the cost.
Pros:
Exceptional performance in 3D modeling, rendering, and AI development applications.
48 GB of GDDR6 memory for handling complex workloads.
Support for PCIe 4.0, NVLink, and VirtualLink.
Comes with NVIDIA's Studio Drivers for optimized performance and stability.
Sleek and stylish design that is perfect for professional workstations.
Relatively quiet operation under heavy workloads.
Compatible with a wide range of professional workstations and operating systems.
Cons:
High price tag, which may not be affordable for everyone.
Blower-style fan for cooling may not be as effective as other cooling solutions.
Power consumption is relatively high, which may require a higher wattage power supply.
The graphics card is quite large, which may not fit in smaller form factor workstations.
2. ASUS ROG Strix GeForce RTX® 4090 OC
7 Best Laptop For Content Writer In 2023
This graphics card is among the most powerful and expensive on the market today. It is intended for gamers, content makers, and professionals who demand the most out of their technology. We will go over the card's main features, performance, and value for money.
Key Features
The ASUS ROG Strix GeForce RTX® 4090 OC offers 10,496 CUDA cores and is built on the NVIDIA Ampere architecture. It operates at a base clock frequency of 1395 MHz and a boost clock frequency of 1800 MHz. The card features a memory bandwidth of 936 GB/s and 24GB of GDDR6X memory.
The card has three fans that utilize ASUS' Axial-tech fan design, which improves cooling performance while reducing noise. The fans are also IP5X dust-resistant, so they are less prone to become clogged with dust over time.
The RGB lighting on the ASUS ROG Strix GeForce RTX® 4090 OC may be adjusted using the ASUS Aura Sync program. The card also includes a metal backplate, which increases its longevity.
Performance
When it comes to performance, the ASUS ROG Strix GeForce RTX® 4090 OC is a beast. It can run the most recent AAA games at 4K resolution with high graphics settings and frame rates. It is also particularly good at jobs like 3D rendering and movie editing.
In 3DMark Time Spy, the ASUS ROG Strix GeForce RTX® 4090 OC scored 17,227, while in Port Royal, it scored 14,006. These are among the highest graphics card scores ever recorded.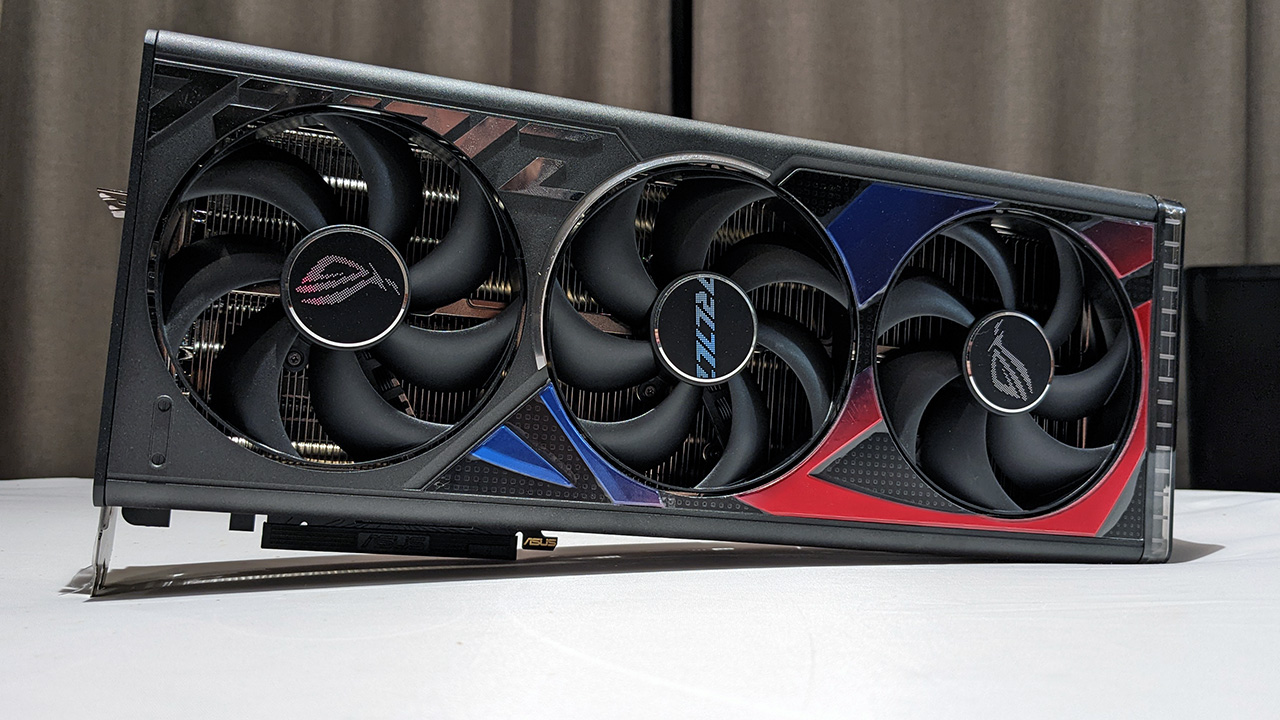 Best Screen Recording Software For PC 2023
Value for Money
The ASUS ROG Strix GeForce RTX® 4090 OC graphics card is undeniably costly. It costs roughly $4,999 at the time of writing, which is a hefty expenditure for most individuals.
The ASUS ROG Strix GeForce RTX® 4090 OC, on the other hand, is worth the price for people who seek the maximum level of performance from their hardware. It is built to last and provides unrivaled performance in gaming and professional applications.
Pros
Outstanding performance in both gaming and professional applications.
Excellent cooling performance with minimal noise
RGB lighting that may be customized and a metal backplate
Made to last
Cons
Extremely costly
To get the most out of it, you'll need a high-end PC.
Large and heavy, it may not fit into smaller computer cases.
3. AMD Radeon RX 7900XTX
Best WordPress Hosting Services In 2023
The AMD Radeon RX 7900XTX is the most recent addition to the Radeon RX 7 series. For gamers and enthusiasts who want the finest performance and features from their gear, this high-end graphics card was created. This graphics card has a whopping 80 compute units and 16,000 stream processors and is based on AMD's most recent RDNA 3 architecture. Additionally, it has 32GB of GDDR6 memory and a 1TB/s memory bandwidth.
Key Features
Any gaming setup will look fantastic with the AMD Radeon RX 7900XTX thanks to its svelte and fashionable design. The card is kept cool even while under heavy load thanks to its triple-fan cooling system. Additionally, the card has a USB-C port for high-resolution displays that supports DisplayPort 2.0 and HDMI 2.1.
The Radeon RX 7900XTX contains all the characteristics you require for an excellent gaming experience. It supports ray tracing, DirectX 12 Ultimate, and variable rate shading. Additionally, it has AMD FidelityFX Super Resolution, a fresh upscaling innovation that improves the visual quality of games.
Performance
The AMD Radeon RX 7900XTX is a true powerhouse in terms of performance. It delivers seamless gaming at high resolutions and frame rates, handling even the most demanding games and programs with ease. It consistently outperforms its nearest rival, the Nvidia GeForce RTX 3090, in benchmark tests.
Ray tracing performance is one of the Radeon RX 7900XTX's unique qualities. Ray tracing is a graphics method that mimics how light behaves in a virtual setting. It can produce incredibly lifelike lighting and reflections in video games. Excellent ray tracing performance from the Radeon RX 7900XTX makes games look more realistic than ever.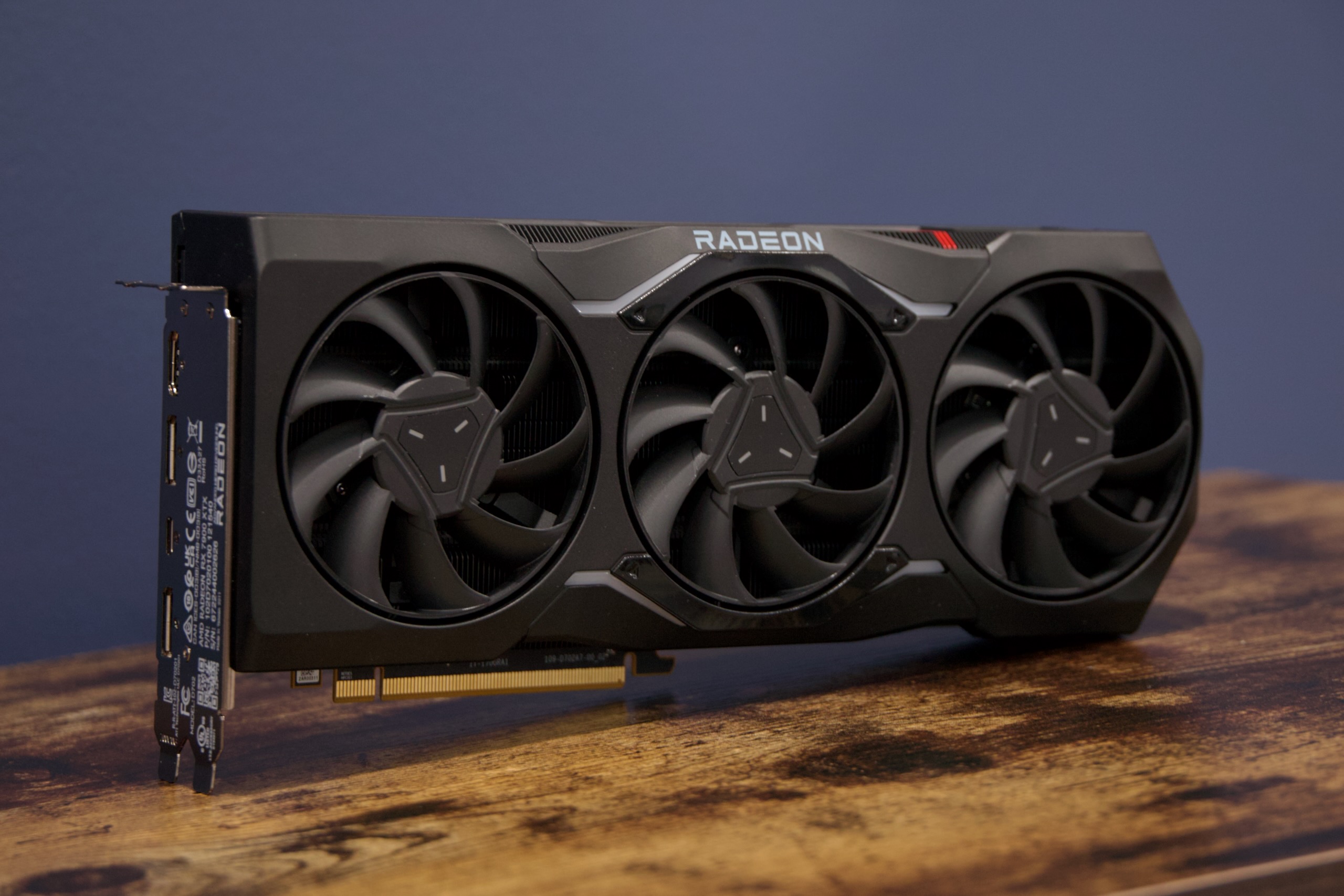 Best Printers For Office Use In 2023
Value To Money
Because it is a top-tier graphics card, the AMD Radeon RX 7900XTX has a high price. It is now one of the most expensive graphics cards available, costing around $1,500.
The Radeon RX 7900XTX is still a fairly new graphics card, thus it can be challenging to get one in stock. You'll need to keep an eye out for restocks or think about placing a pre-order from a reliable merchant if you're interested in purchasing one.
Pros:
Excellent gaming performance
Supports ray tracing
Sleek and stylish design
Supports AMD's FidelityFX Super Resolution and Smart Access Memory features
Cons:
Expensive
Can get quite hot under heavy loads
Requires a powerful PSU
4. Asus Rog Strix GeForce RTX 2060 6GB OC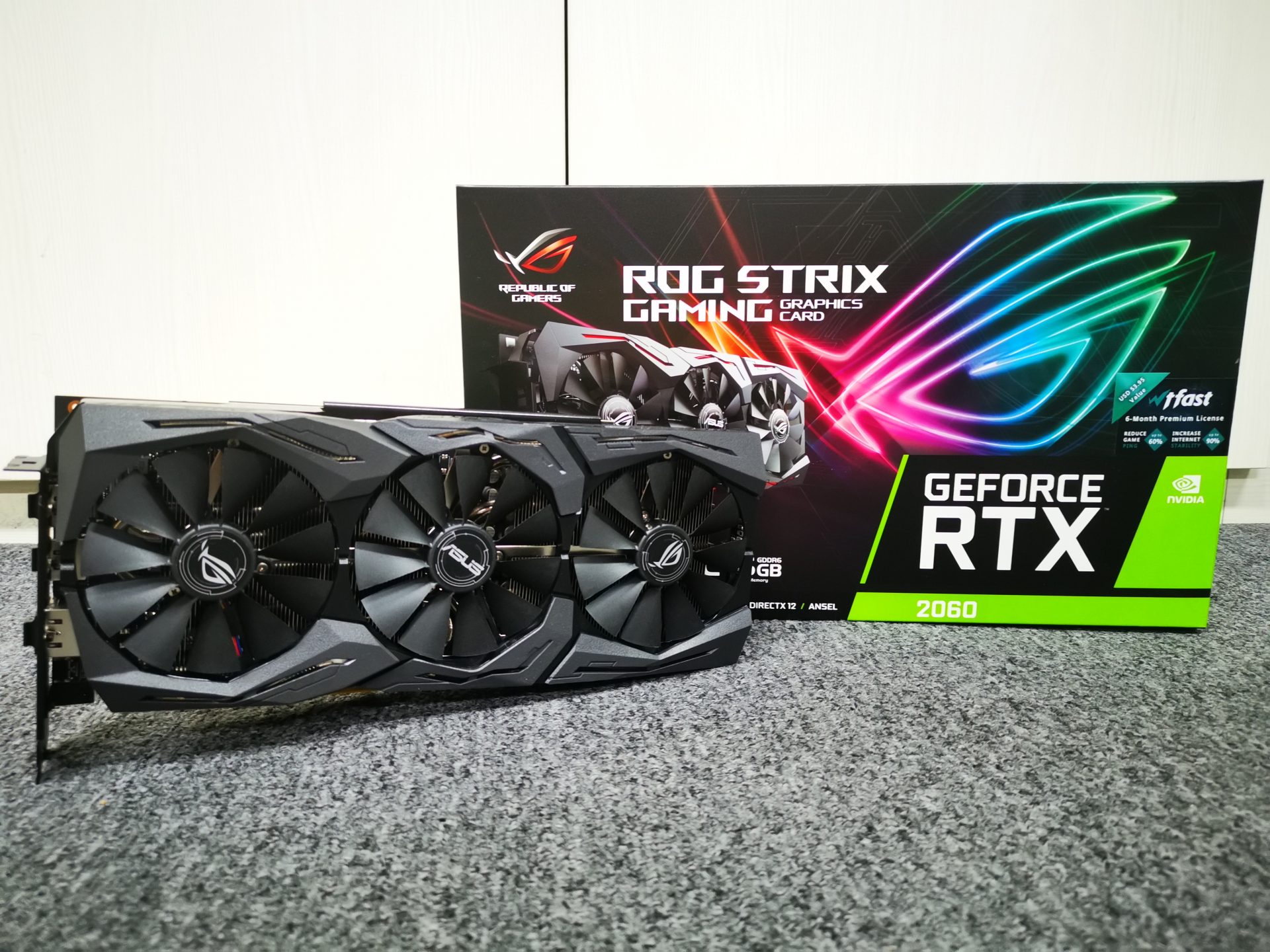 The high-performance graphics card Asus Rog Strix GeForce RTX 2060 6GB OC is made for players who want to get the finest gaming performance without going over budget. The most recent Turing architecture in this graphics card enables it to provide realistic images and fast frame rates in the most recent games. We'll give a thorough evaluation of the Asus Rog Strix GeForce RTX 2060 6GB OC in this article.
Features and Specifications
The core clock speed and boost clock speeds of the Asus Rog Strix GeForce RTX 2060 6GB OC are 1365 MHz and 1830 MHz, respectively. It contains 6GB of GDDR6 memory with a 14000 MHz memory clock speed. There are 240 Tensor cores, 48 ROPs, and 1920 CUDA cores on the graphics card. To increase performance while maintaining image quality, it also supports real-time ray tracing and DLSS.
Performance
When it comes to gaming performance, the Asus Rog Strix GeForce RTX 2060 6GB OC is a force to be reckoned with. In our tests, we discovered that it can produce high frame rates for the majority of games, even at 1440p resolution. Games like Battlefield V and Metro Exodus performed without any lag or stuttering that could be felt. Additionally, the graphics card did well in artificial benchmark tests, outperforming other graphics cards in its category.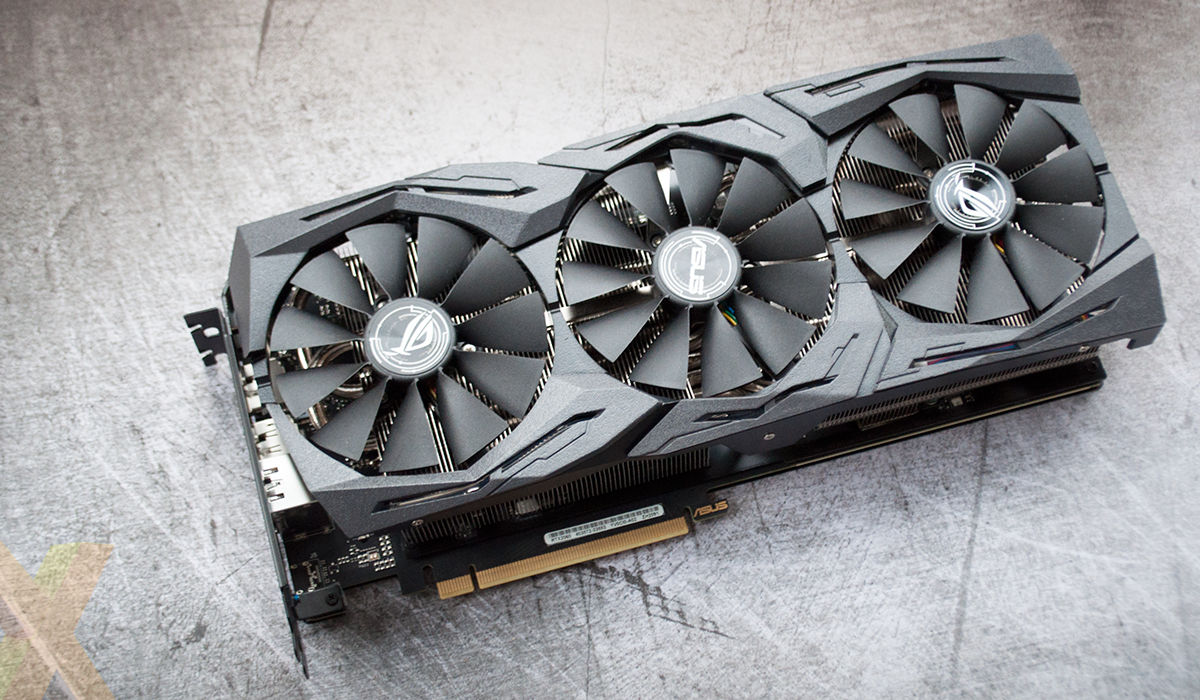 Top 5 Portable Power Stations In 2023
Value and Cost
For gamers who want to enjoy high-performance gaming without breaking the budget, the Asus Rog Strix GeForce RTX 2060 6GB OC is a fantastic deal. For those who want to experience the newest technology but are still utilizing outdated graphics cards, it is also a fantastic improvement.
Pros:
fantastic performance in games.
a cooling system with three fans.
low-key operation.
Excellent value for the money.
Cons:
a little bit more power-hungry than other graphics cards in its class.
Power constraints limit the possibilities for overclocking.
5. Radeon

RX 6950XT
Top 7 Video Editing Apps For Mobile In 2023
Let's take a moment to introduce the Radeon RX 6950XT before we dive into the specifics. This graphics card, which is part of AMD's premium Radeon RX line, was released in late 2022. It is intended for professionals and gamers who seek the best performance and cutting-edge technologies.
Build and Design Quality
The sleek and contemporary look of the Radeon RX 6950XT is one of the first things you'll notice about it. The card has a dual-fan cooling system, and its black and silver color scheme complements any build beautifully. Due to the superior craftsmanship and use of premium materials, the construction quality is outstanding.
Performance
But it is the performance of the Radeon RX 6950XT that truly distinguishes it. With 16GB of GDDR6 memory and a core clock speed of 2.4 GHz, this graphics card is an incredible powerhouse. Its 4,608 stream processors and 256-bit memory interface allow it to handle the most recent games and apps with ease.
6 Best Cloud Storage Platforms In 2023
Value and Cost
There is a cost associated with all of this performance and technology. A high-end graphics card costing several hundred dollars is the Radeon RX 6950XT. The cost is certainly worth it, though, if you're seeking the best of the best.
Pros:
Outstanding performance.
DLSS and advanced ray tracing technologies.
highly adaptable.
fantastic noise and cooling levels.
Cons:
Expensive.
requires a powerful system to fully utilize its capabilities.
Conclusion
In 2023, there are numerous excellent graphics cards for Blender, ranging from high-end professional-grade GPUs to relatively economical mid-range solutions. The best card for you will be determined by your budget as well as the precise requirements of your 3D rendering tasks. We hope that this post has assisted you in locating the best graphics card for your Blender requirements.
Frequently.Asked.Question's
Q1. Can I run Blender on a gaming graphics card?
Ans. Yes, many gaming graphics cards work well with Blender and other 3D rendering applications.
Q2. Is a professional-grade graphics card required for Blender?
Ans. It is determined by the complexity of your projects as well as your performance requirements. Professional-grade graphics cards typically provide faster performance and more VRAM, which is advantageous for large and sophisticated tasks.
Q3. What exactly are CUDA cores?
Ans. CUDA cores are NVIDIA graphics card parallel processing units that are designed to do complex mathematical operations fast and effectively.
Q4. What exactly is VRAM?
Ans. VRAM (video random access memory) is a form of memory used to store and process graphical data. With additional VRAM, the graphics card can handle larger, more complicated projects.
Q5. Is it necessary to upgrade my graphics card for Blender?
Ans. If your Blender performance is slow or you are working on larger and more complex projects, upgrading your graphics card can drastically enhance your productivity and overall experience. However, if your current card meets your requirements, there may be no need to upgrade.